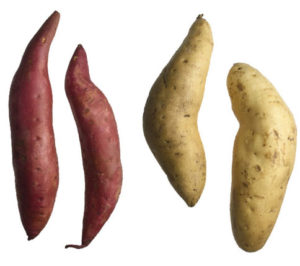 Yes, you read it right, and it's the bomb!
When it comes to food I work hard to see it for what it is – fuel for my body. This recipe is great for a post-workout meal, to clear a stuffy head or to simply warm the insides on cold days. It is very simple to make and requires few ingredients. This recipe is Paleo but you can easily mix it up by adding beans or quinoa to your recipe.
Ingredients 
one medium sweet potato (you can also use a yam but I prefer the white sweet potatoes)
one pound of lean ground turkey, chicken, bison or beef (for a vegan dish simply eliminate this ingredient)
two large leeks
a couple cloves of garlic
fresh herbs like cilantro or basil (this is optional)
salt (the darker the better or use mineral salt)
black pepper
1-2 tablespoons chili garlic sauce (the image is above and it can be found in the Asian section of most grocery stores) if you don't like spice you can go without or you can simply add cayenne, but it's not quite the same 🙂
carton of organic vegetable stock (watch for ones with TONS of added preservatives and "natural" ingredients – the fewer the ingredients is ALWAYS better!)
Instructions
wash and cube the sweet potato and set aside – I usually soak my cubes to eliminate a little more of the starch before cooking
wash and rough chop the leeks – be sure to rinse between the leaves as they accumulate a lot of dirt
rough chop or dice your garlic (this is a personal preference and you can use as much as you like)
in a large soup pan saute your meet of choice, add in the leeks and seasoning (salt, pepper & chili paste)
saute for about 5 minutes and then toss in your potato cubes – allow to sweat for another 5 minutes
add in your vegetable stock and re-season if necessary
cover and cook for about 30 minutes or until your potatoes begin to get soft
next I uncover the mixture, simmer and allow to cook for another 45-60 min so that it becomes very thick – certainly this is optional – you can cook it to make it more soupier if you prefer
dish and serve – add in fresh herbs for a nice pallet contrast
if you eat grains this is nice with a fresh loaf of sprouted bread
That's it! I like to make a big pot and have it for the week. I use this dish on weight training days for recovery but like I said it is good anytime really. Hearty and healthy!
As always…Eat Right & Exercise Smart!