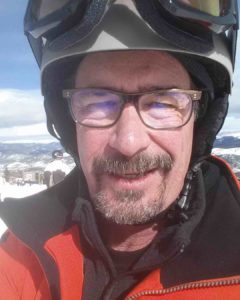 My wife and I moved to Colorado Springs in 2015 because of the natural beauty and opportunity to get out into the natural environment. We didn't have a full grasp of the fitness level required to enjoy what we came here for. I found Nichole through her website, in which she promoted her training and stretch therapy skills. I was 61 and had back issues and thought that she would be a good fit.
Nichole has helped me improve my functional strength, balance, flexibility and stamina. I am, now able to ski, mountain bike, hike, and generally participate in outdoor activities at a level that I did not realize was possible for me at 62 years of age. Her stretch therapy skills give her another effective tool to prevent injury and keep me on the path to improvement.
Beyond her training skills, Nichole is a congenial and supportive person. Her own story of recovery and renewal are compelling and provide a solid foundation for her to relate to, and motivate her clients.
Thank you Nichole.
Martin Koppers